B+G Design is finally making our way into our new office. With installs taking place this month our team is eager to get settled. We can't wait to share the interior and take you on a personal tour of this collaborative and functional space for our design team, clients and partners to experience.
One of the most exciting aspects of our new address is the proximity to some amazing neighbors like Waterworks, Interlude Home , Visual Comfort (formerly Circa Lighting), Cosentino, Roca Tile, Art + Loom and Vondom, great sources for designers and brands we trust. We wanted to introduce you to some of their latest designs and what is trending for our Design Hood partners in 2023.
Follow us on IG to see what our team predicts will trend for 2023.
@bandgdesign
At the new Art + Loom showroom in the Design District, area rugs are treated like masterpieces. This all has to do with founder and Creative Director Samantha Gallacher, a fellow interior and product designer who's worked with the top names in the industry.  Art + Loom's 1,500 square feet of space are devoted to Gallacher's own lines, including Shape, which
features carpets in configurations that defy imagination, and Paint, a line whose designs resemble abstract artworks.  Other lines consist of collaborations with tastemakers such as Lauren Williams, Thomas Hayes, and Jenna Krypell.
Also located in the space is their sister company Ware Collective, a curation of extraordinary doorware, tapware and bathware.  Their selections strike the perfect balance between functionality and bold contemporary style.
www.artandloom.com
 Cosentino's Dekton line is a very versatile and durable material that can be used for almost every application. They have decoded natural stone, deciphering its unique beauty and performance to recode and upgrade it through technology. Dekton inspires the future of architecture and design by creating soulful spaces where beauty and functionality coexist in a perfect synergy.
Showcasing three colors- Dekton Kelya, Entzo, and Opera. Kelya is used for wall cladding in the living room, Opera for kitchen countertop, and Entzo for bathroom wall and countertop.  Just in line with B+G's style the Opera is a modern contemporary approach that speaks to our design senses.
www.cosentino.com
Curved silhouettes offer a modern organic style we love. This design trend continues strong in to 2023 with Interlude Home's Esme sofa and Amerigo Cocktail table set in Travertine. Curvy and captivating, the Esme Sofa is swoon-worthy while the Travertine brings warmth and dimension to the Amerigo Cocktail Table Set, a functional and stylish duo that pair together beautifully but are just as gorgeous apart.
www.interludehome.com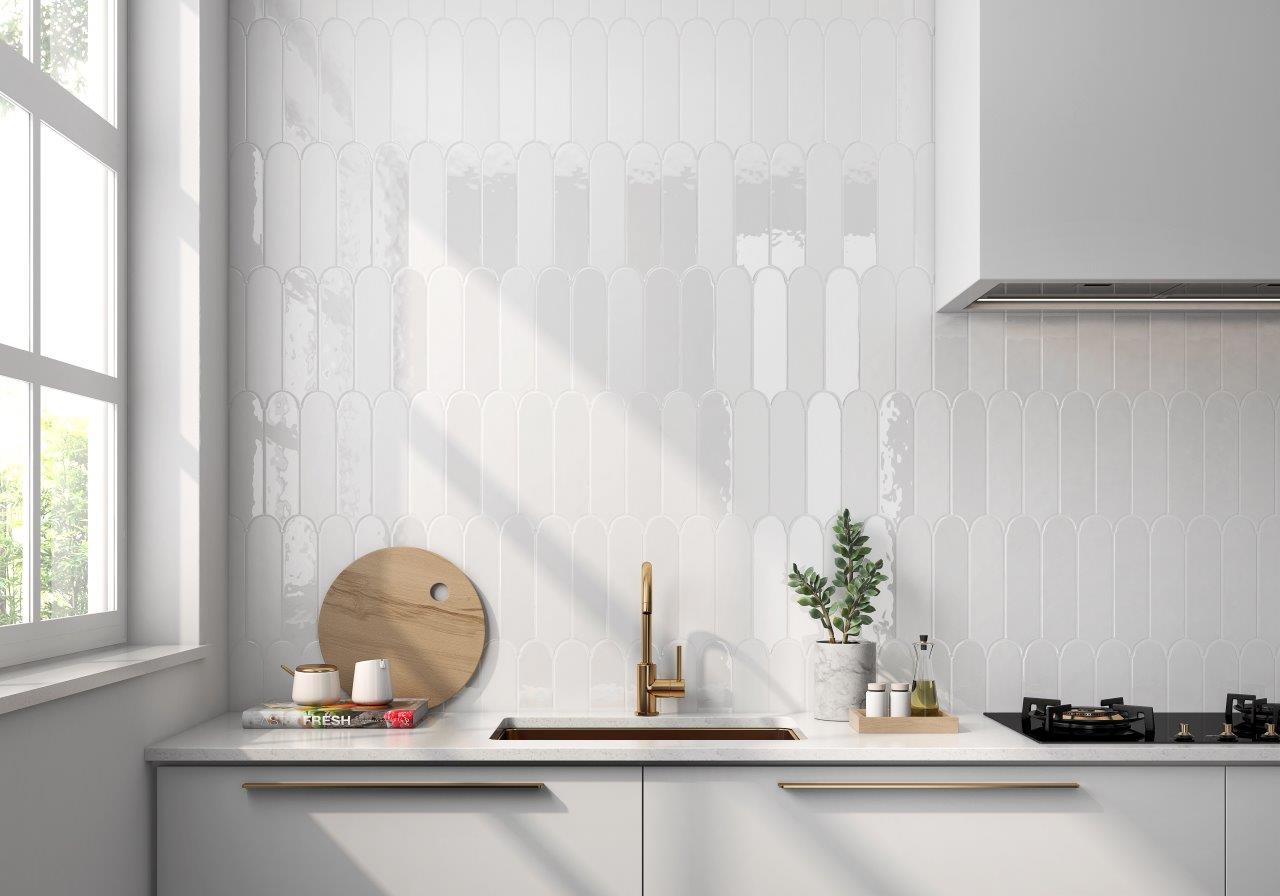 We are seeing more and more the appeal of natural looking stone and tile for important spaces like the kitchen and bath. Roca Tile's Artesano collection features a broader offer of neutral colors and is perfect for adding a touch of luxury to any room while maintaining a modern organic feel.Expect to see neutral color ways and imperfectly perfect edges.
Another collection that maintains a natural appeal is Feathers. With their organic shape and subtle colors, Feathers add a touch of Zen.
www.rocatileusa.com
A lifestyle, a way of being. That's Vondom. Vanguard In & Out furniture made with passion. Designed by and for dynamic people, innovators, curious types who enjoy fashion and trends, and demand the best quality in everything around them.
The Africa furniture collection designed by Eugeni Quitllet, for Vondom speaks to B+G's aesthetic and we can see this Africa lounge chair making its way it our designs.
www.vondom.com
Sleek, refined, modern and minimalist – meet the BOND Collection.
This Rally Series  features a soft and velvety finish  that conveys style and substance and utilizes techniques often found on designer shoes and accessories, where master craftspeople treat matte black paint with a durable, transparent sealant. If you know B+G, you know we love a good matte black style.
www.waterworks.com
Adding some glam details and just the right amount of drama are two pieces from Visual Comfort. Inspired by mid-century modern design, the Bonnington Chandelier by AERIN adds sparkle and sophistication to any space with their beautiful, elongated crystals. We can see this in a gorgeous walk-in closet set up. Playful, yet sophisticated the Alberto Medium Sconce by Julie Neill is a tribute to one of the designer's favorite flowers, the Hakuun tulip.
www.visualcomfort.com